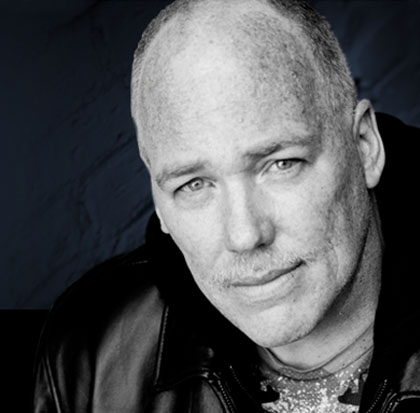 R.S. (Rob) Guthrie is an American Mystery/Thriller writer whose bestselling Sheriff James Pruett series has created a central character that transcends old barriers and stereotypes—a hero for the twenty-first century.
The backdrop for Guthrie's Pruett is the Wyoming town in which he was raised—a rugged, mountainous town in the northwest corner of the state, surrounded by three picturesque, majestic, remote mountain ranges; a town with a culture and residents that measure a man or woman on the temerity, integrity, and loyal honor of the individual.
The author lives in Wyoming; in the town in which he was raised and about which he writes. After over thirty years spread between Los Angeles and Denver, Guthrie knew he must return to the forever-deep and sturdy roots of his heritage.
When not writing, the author spends his time with his Australian Shepherds, splitting wood for the fire, ice-fishing with his friends, hiking and biking the spectacular wilderness and glacier-fed lakes, and thanking God every day for the opportunity to live in such a unique, exceptional, exquisite country.